Why choose us?
Purchasing or selling a home can be a very stressful process. It is a significant decision that can greatly impact our lives. To ensure that you have all the necessary information to make an informed decision, it is essential to understand the true condition of the house.
We conduct home inspections with the same care and attention to detail as if we were inspecting our own home. Our primary goal is your satisfaction and we take great pride in our work. We strive for excellence and have a commitment to hard work, which is why many of our clients return to us for inspections.
With our experience in the construction industry, we have the knowledge and expertise to identify even the smallest details that may be overlooked by others. Knowledge is crucial to our success and we use this to provide the best possible service to our clients.
We use the latest technology to ensure that we provide you with the most accurate and detailed inspection possible such as thermal imaging, drones, and professional grade tools and equipment.
We are committed to providing you with a thorough and professional inspection. We will provide you with a detailed report that will help you make an informed decision about your purchase or sale.
---
What do we inspect?
Below is a list of some of the features of your home that we will inspect.
Basements and subfloors
Foundations and support components
Ventilation
Insulation
Access openings
Wood separation from soil
Drainage and sump pumps
Seismic anchoring and bracing
Surface grading
Hardscaping
Site drainage
Wall coverings
Doors and windows
Decks, balconies and porches
Stairs, railings and walkways
Roof coverings
Flashings
Vents
Skylights
Roof penetrations
Roof drainage
Framing and sheathing
Access openings
Insulation
Ventilation
Water supply
Waste and vent piping
Plumbing fixtures
Faucets and drains
Water heaters
Water softeners
Flow
Gas piping and connections
Service conductors
Service equipment
Capacity
Panels and overcurrent protection
Grounding and bonding
Switches and light fixtures
Receptacles
Heating equipment
Cooling equipment
Combustion and ventilation
Condensate drainage
Distribution systems
Energy sources
Thermostats
Fireplaces
Chimneys
Flues and dampers
Hearth extensions and accessories
Gas piping and connections
---
Meet the team
Manzur Mahmood - Founder and Principal Inspector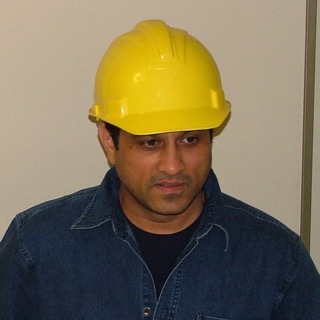 I am Manzur Mahmood, the owner and principal inspector at Inspectech Services. I have a degree in Mechanical Engineering. Throughout my career, I have gained diverse experience across a range of industries, including construction. This has given me a unique understanding of the various systems found in residential construction. If you are in need of a home inspection, please don't hesitate to reach out to me to schedule an appointment. I am happy to answer any questions you may have about the inspection process.